We are currently living in the digital age. Technology has rapidly progressed and persisted up to this point and gives no signs of slowing down any time soon. Pianos have functioned pretty much the same for over 200 years, but in the 1920's, the first electric piano was built. The electric piano was the predecessor of the modern day digital piano. It wasn't until the 1980's that digital pianos began to gain prominence in the musical community. Since then, one of the big questions that comes to people's minds when it comes to pianos is: Acoustic or Digital?
Both have their own distinct advantages and disadvantages. For example, digital pianos never have to be tuned, and are generally lighter and easier to move around. On the other hand, many musicians would argue that the digital piano's attempt to replicate the traditional sound of an acoustic piano and project it via speakers is simply not up to par with what they are comfortable with. That being said, digital pianos still have a headphone port, different play-along rhythms, and sometimes computer connecting capabilities.
At Vienna Piano, our philosophy is that situation dictates. The question of which type of piano is better is an ambiguous one. A DJ who needs to mix music and utilize more technology will be better suited with a digital piano. A classical pianist who values the traditional vibrations of an acoustic piano will obviously choose that. It really depends on the specific needs of the individual making the decision.
Our shop does not sell digital pianos or keyboards. While we don't have anything against these instruments, we stick to what we are best at: Tuning, refinishing, moving, and storing big, heavy, beautiful acoustic pianos.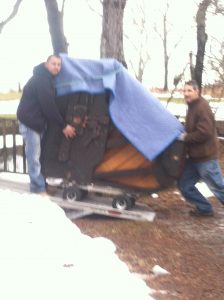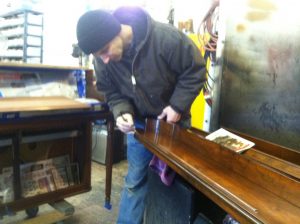 For more information about pianos and piano culture check out these links:
5 Factors to Consider When Buying a Piano